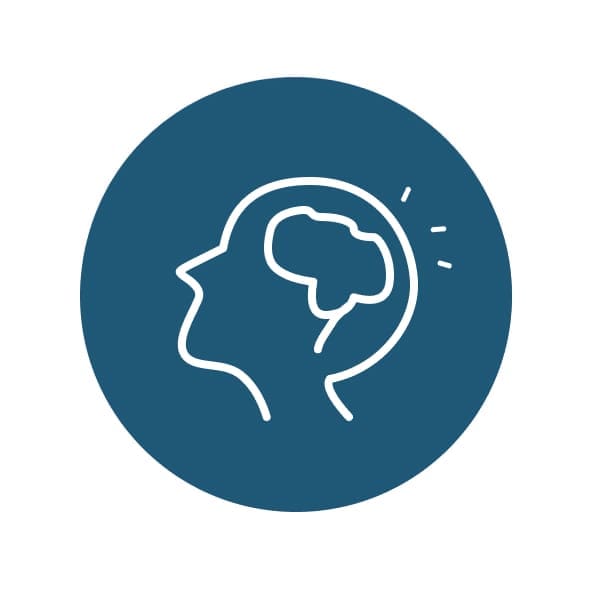 Acer House Practice has a specialist team of clinicians who manage the diagnosis and treatment of concussion: Dr. Natasha Beach, Consultant in Sports Medicine, and Rosy Hyman, Sports Osteopath. Both practitioners bring a wealth of experience in managing concussion in elite and amateur sports. Our Specialist Concussion clinic provides a comprehensive assessment and rehabilitation service for head injuries ranging from mild to complex presentations.

Concussion is a mild traumatic brain injury. It can be caused by any injury that results in a direct impact to the head or via an impact to the body involving a whiplash-type movement of the head and neck. As such, it's commonly associated with sports activities, but can also be caused by other injuries, including a fall, car accident, or physical assault.
Fortunately, most people recover well from concussion. However, some experience persistent symptoms lasting from a few weeks to months after the injury.
Symptoms can include dizziness, headaches, balance problems, fogginess, or just 'not feeling right.' It can also affect sleep quality and mood. Some people find that busy environments, bright lighting, or certain sounds might make symptoms worse. One of the challenges with concussion is that symptoms can come and go over the course of the day and can be difficult to describe.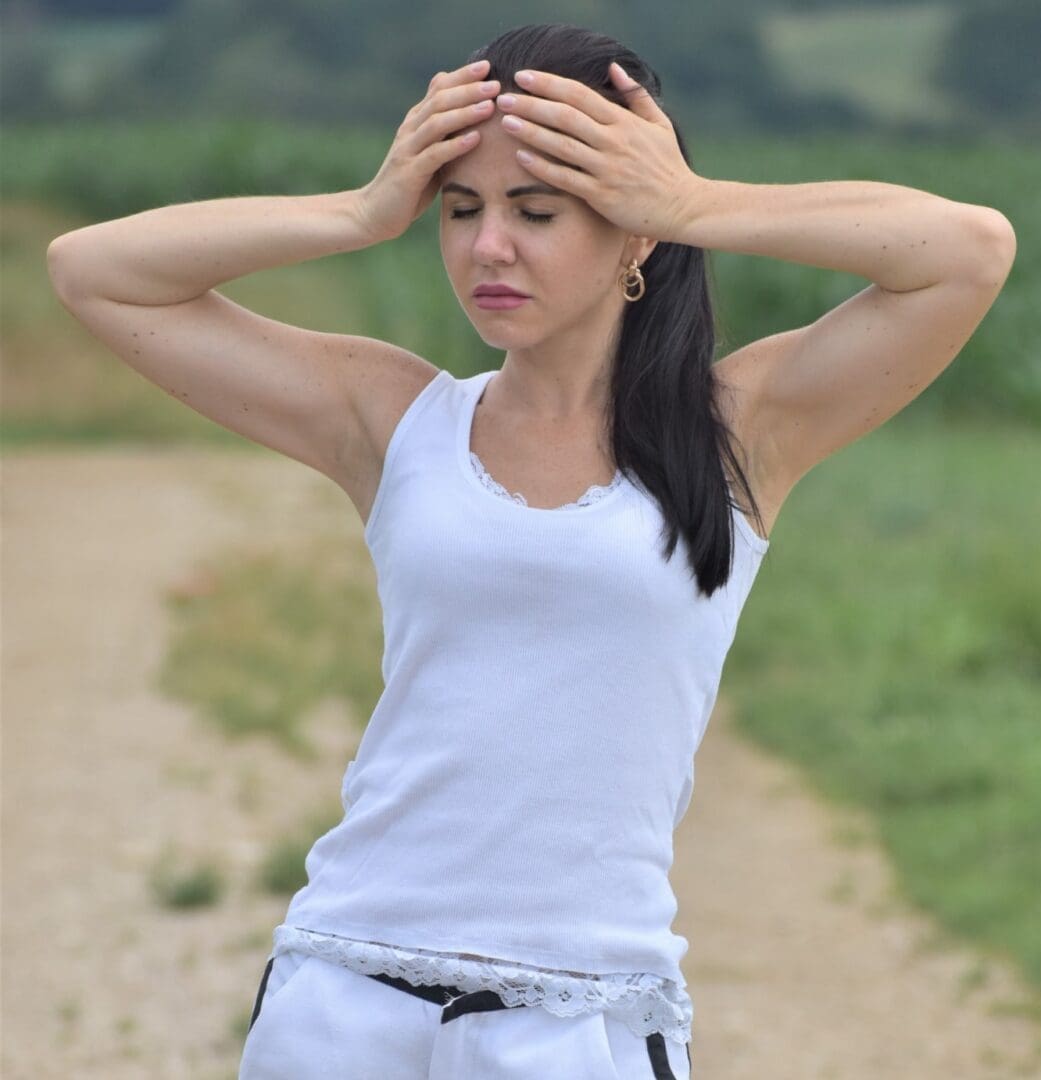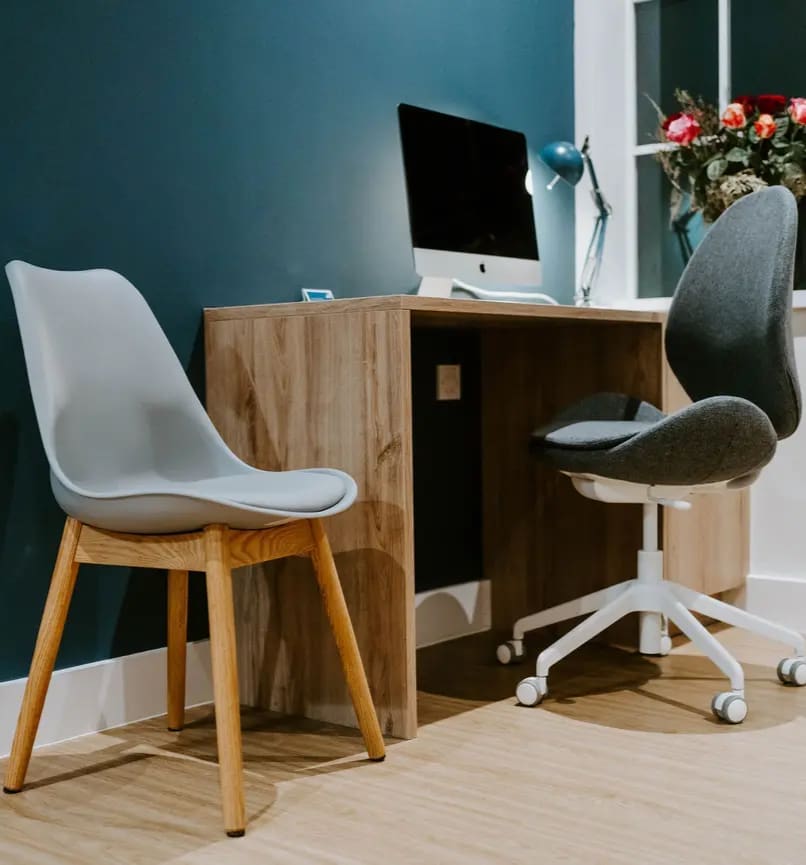 A new patient concussion consultation starts with a detailed case history to help us understand how the injury happened and your symptoms. It is also an opportunity to discuss the types of activities you might be finding difficult and what you are trying to return to, for example, work or a particular sport. Concussion can affect people in different ways.
Our priority is to work with you to identify your symptoms and how they affect your day-to-day life. This insight will guide the clinical assessment, which might include examining some movements or tasks that you find challenging to help us formulate an individualized treatment and rehabilitation plan. The clinician will explain the findings of the assessment and discuss the treatment options available with you.
Who to book
an appointment with:
Both of our specialist Concussion Practitioners work closely together and, with patient consent, discuss treatment options to optimise patient care. Our reception team will be able to help you decide who to book your initial consultation with.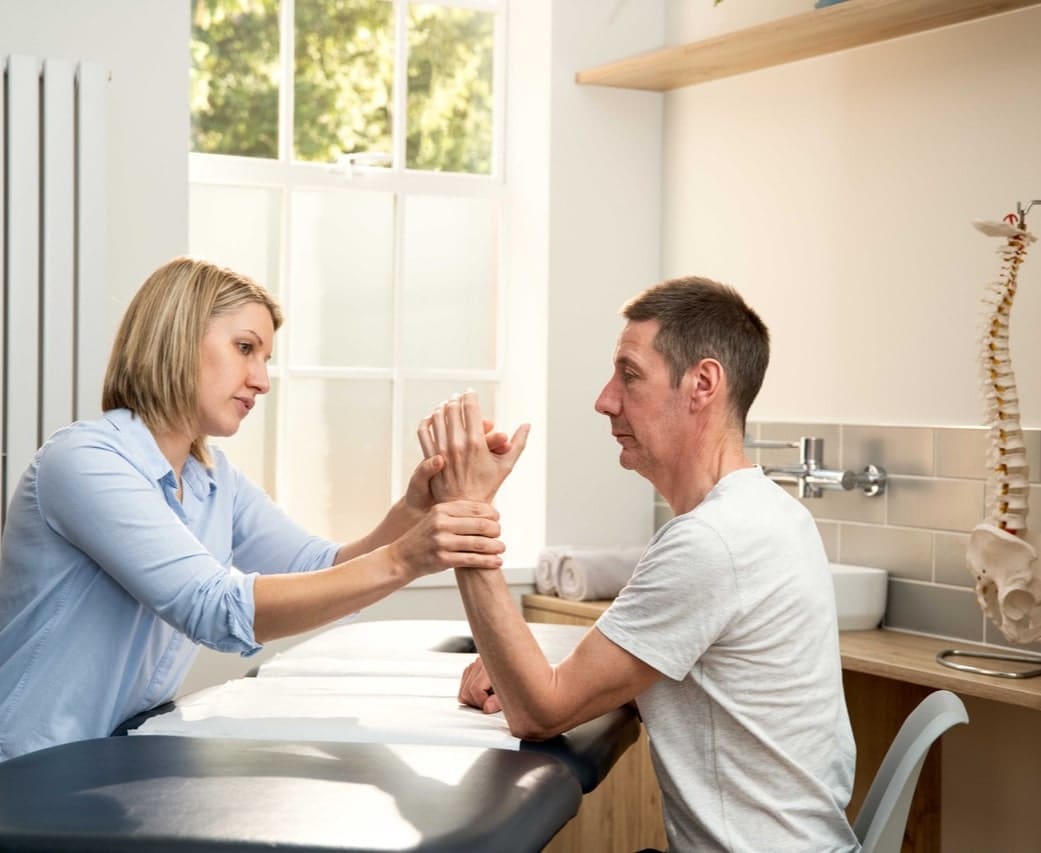 Concussion Services offered (as required):
Comprehensive multi-modal assessment, including vestibular-oculomotor function (head-eye coordination and balance), and cognitive function
Individualized treatment and rehabilitation programs
Manual therapy, including joint mobilisation and soft-tissue techniques
Return to work/sport clearance
Virtual appointments available (where appropriate)
Referral for further investigations such as brain and cervical spine imaging or Neuropsychology, if required
Concussion in Sport Services offered:
Return to Sport clearance
Concussion education courses
Players and/or medical team
Online or in-person
Providing specialist support for medical teams managing suspected or confirmed cases of concussion
Baseline SCAT6 assessments for individuals or teams
Access to remote Concussion diagnosis service
Multi-modal assessment including vestibular-oculomotor function (head-eye coordination and balance), cognitive function, SCOAT6 protocol
In accordance with DCMS Grassroots Concussion Guidelines and the relevant Graduated Return to Sport guidelines, where applicable
Virtual appointments available where appropriate
Referral for further investigations, Neurology, Neuropsychology, if required
Please contact the Acer House Practice team to discuss your sports team's requirements.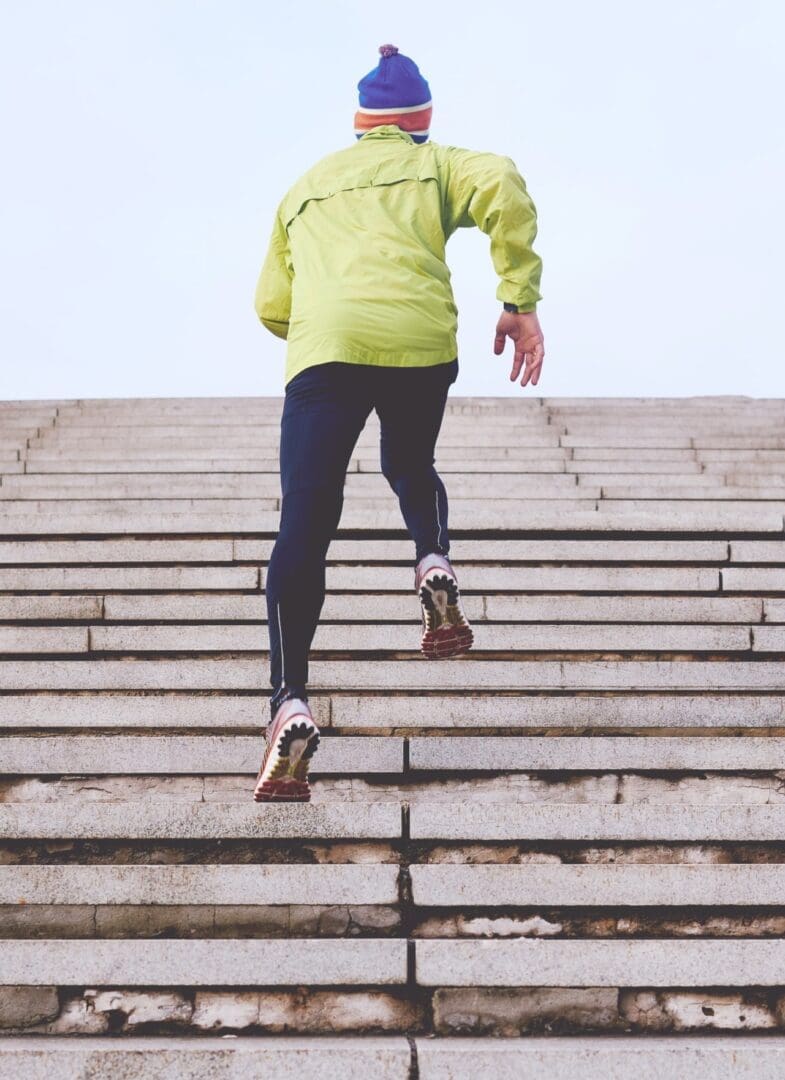 Initial consultation with Dr Beach – £255
(45 minutes)
Initial consultation with Rosy Hyman – £120
(60 minutes)
Follow up consultation with Rosy Hyman – £100 (45 minutes)
What our patients say about us

Being a Professional Team GB freestyle skier I was experiencing issues with my knees, I dropped into Acer house for a physiotherapy session with Phil Jeffs who was excellent… I feel a remarkable difference. Highly recommend.


Peter is amazing at what he does, very professional and caring. Acer House Practice is a very smart, beautiful practice with very modern facilities.
I highly recommend both Peter and Acer House Practice.

Located in the picturesque village of Farningham in Kent, Acer House Practice is easily accessed by road and public transport with free parking on site or within the village.