Clinicians at Acer House Practice adopt evidence-based treatments to enhance and improve patients' recovery outcomes. Extracorporeal Shockwave Therapy is a modality that applies targeted acoustic waves to an injured region to stimulate the body's natural healing mechanisms and create a strong analgesic response.
What is Shockwave treatment?
Shockwave treatment is a safe and effective way to alleviate pain, enhance circulation, and promote tissue regeneration. Some examples of conditions with evidence-based practices include:
 
Plantar Fasciitis
Achilles tendinitis/tendinopathy 

Patella tendinopathy (also known as jumper's knee) 

Greater trochanteric pain syndrome (lateral hip pain) 

Hamstring tendinopathy 

Shoulder pain, including rotator cuff tendinopathy 

Tennis and golfer's elbow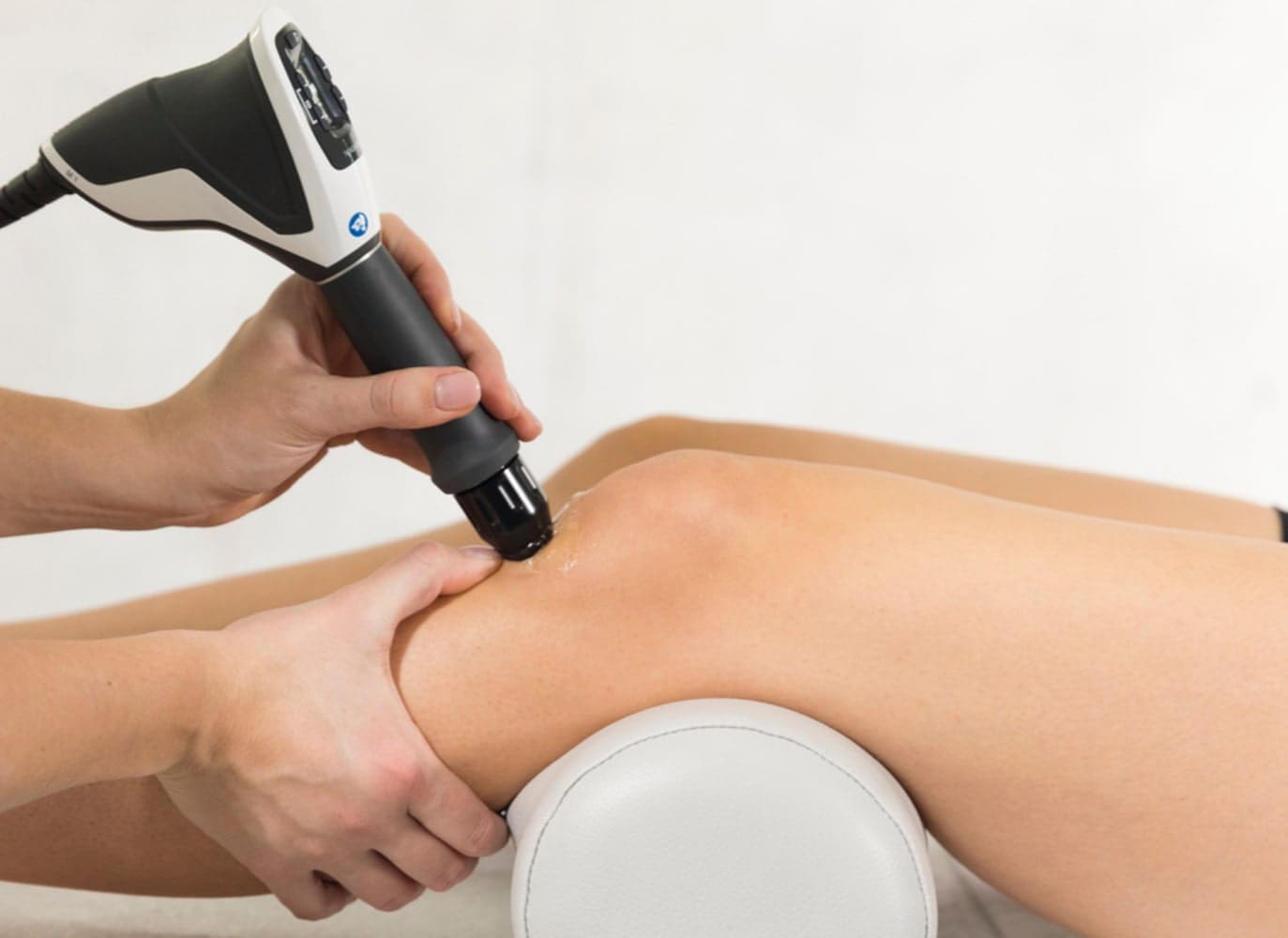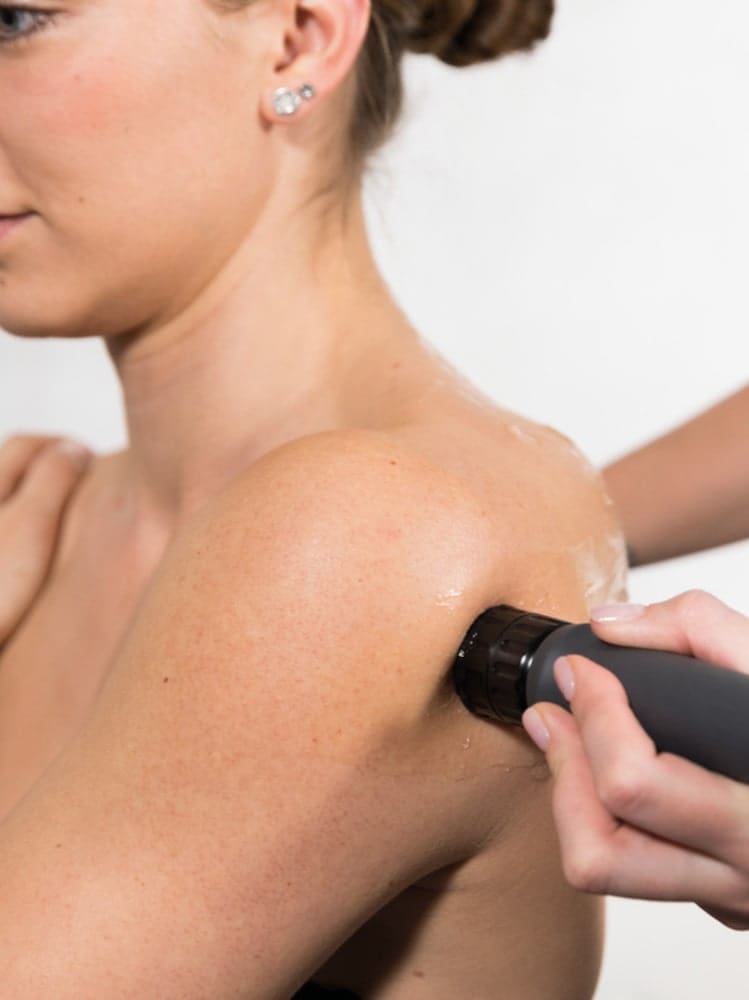 An initial consultation begins with a case history, followed by a careful clinical examination to form a diagnosis and ensure that shockwave therapy is an appropriate form of treatment for you. The clinician will then explain the process to you and outline the treatment course requirements for your individual condition. You will likely feel the benefits following the first shockwave treatment; however, most conditions usually require anywhere between 3-5 sessions for the full effect to be reached due to an accumulative effect from each session alongside the necessary healing periods between sessions. The course of shockwave therapy depends on the injury location as well as the duration of symptoms and irritability.
The treatment will begin with the application of a small amount of gel to the injured region to enhance shockwave conduction. The shockwave device is then applied to the area and will cause a brief intense pulsing sensation. The practitioner will begin the treatment at a low impulse intensity to minimise discomfort, carefully building up to a tolerated intensity and a point where the maximal therapeutic effect will take place. Shockwave application is brief with each treatment typically including the addition of massage and exercises during the treatment to improve effect. Your clinician will then offer aftercare advice and exercises to further enhance tissue regeneration between Shockwave appointments.
Initial consultation and first treatment: £120 (60 minutes)
Follow-up session: £100 (30 minutes)
Group of 3 treatments: £280 (£20 discount)
Group of 5 treatments: £460 (£40 discount)
Please speak to your experienced clinician about the best treatment option for your individual condition.
What our patients say about us

Being a Professional Team GB freestyle skier I was experiencing issues with my knees, I dropped into Acer house for a physiotherapy session with Phil Jeffs who was excellent… I feel a remarkable difference. Highly recommend.


Peter is amazing at what he does, very professional and caring. Acer House Practice is a very smart, beautiful practice with very modern facilities.
I highly recommend both Peter and Acer House Practice.

Located in the picturesque village of Farningham in Kent, Acer House Practice is easily accessed by road and public transport with free parking on site or within the village.